Planning a good social media marketing strategy wasn't so easy until now. And if you're starting from scratch, it could be thrilling but also overwhelming. However, these four steps will easily get you started with a good social media marketing strategy.
Step 1: Social Media Platforms To Use
Every social media platform is unique with their styles, best practices, and audiences. You should choose the network that fits your plan and meets your goals.
Here are a few things to consider before choosing the right social media channel for your brand:
Audience:

Get to know where your potential audience hangs out and the social media platform they frequent.

Resources:

Gather all your personnel and skills to create what's needed. This requires careful planning, not acting on a whim.

Time:

How much time can you spend on social media? Make sure you set aside the time required for every platform.
Here is a detailed breakdown of major social media platforms user demographics by Pew Research: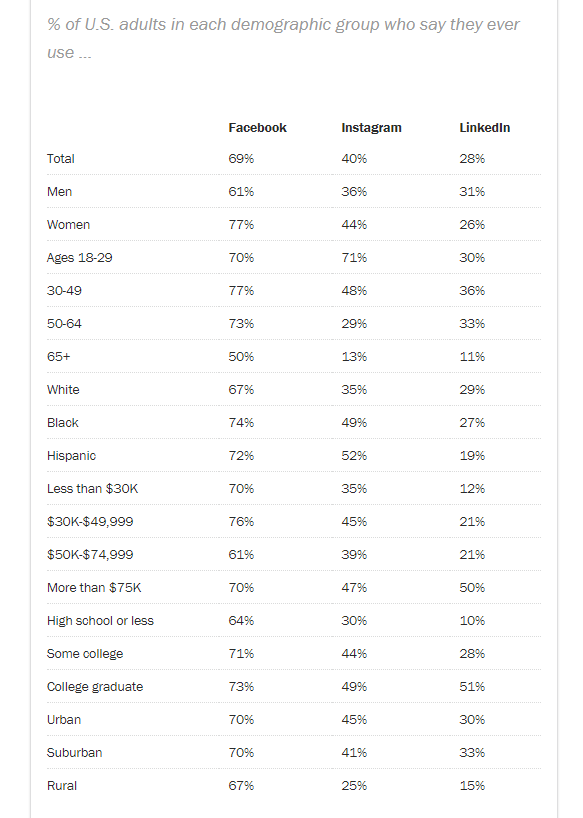 Step 2: Marketing Voice and Tone
Make your social media debut more focused and kickass with your own marketing voice and tone. Keep the following things in mind before drafting your marketing strategy:
Think of your brand as a person and the kind of personality it would have.

Imagine the relationship your brand would have with its audience if it were a friend, teacher, coach, family member…

Consider your competitors and other companies if they have a similar personality. Find out why they are similar.

In what way do you want your customers to think about your brand?
Your answers to these questions would give you a handful of adjectives that best describe the voice and tone of your marketing strategy.
Step 3: Posting Strategy
What's the ideal amount of content should you post every day? And when? How often should you post? What should you post? These are the questions you will have to answer before creating your social media strategy. And what's the answer to that? This chart should help.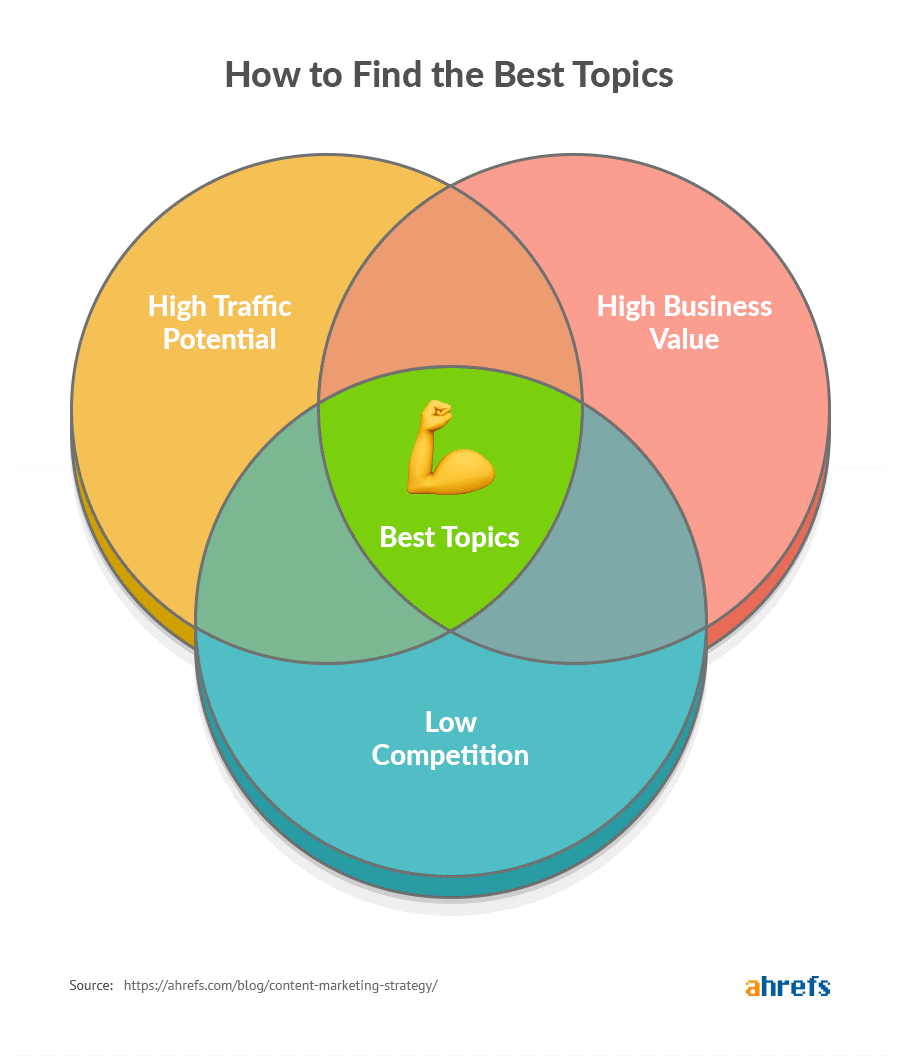 Step 4: Analysis and Implementation
Most social media platforms have basic insights built into themselves, so you can analyze the impact of your posts and campaigns.
Here are three ways to analyze your performance:
Benchmarks:

Make sure you keep track of weekly or monthly metrics of sharing content and their responses.

Automate:

Place everything into one place and post regularly, according to the schedule.

Engage:

Engage with your audience, follow up with the conversations. This could lead to references, and potential customers.
Social media is a great way to realize your brand's potential and carve a unique identity. If you're someone who is looking to grow online and need assistance, Responsive Media Tech Services can help you. Our experts are waiting for your call.